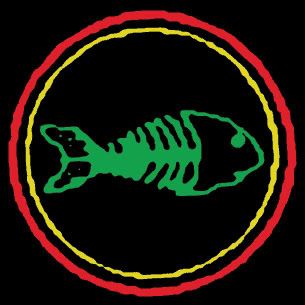 Fishbone is without a doubt the hardest working band in show business. Fishbone was begun by a bunch of high school friends in 1979 in Los Angeles and rose from the same punk/ska/funk/metal/alternative rock/kitchen sink scene as Red Hot Chili Peppers, Jane's Addiction, and later No (bleh) Doubt.
They have had many different incarnations over the years with the only two constants being the barely dressed, lead singer/saxophonist/theremin player (THAT'S RIGHT! THEREMIN PLAYER) Angelo Moore
And the even less barely dressed, singularly dreadlocked, dizzying slap funk 5 string bass of Norwood Fisher.
They do everything Red Hot Chili Peppers do (or did when they were GOOD) and more. They easily go from hardcore punk, to shake your ass 70's funk, to 80's ska, to songs that sound like all of that at once. They have hooks that would STILL make James Brown proud and crunchy guitars that should embarrass all current rock b(L)ands. Why aren't they famous?...
For more on this check out my new blog site
LET'S END RACISM!